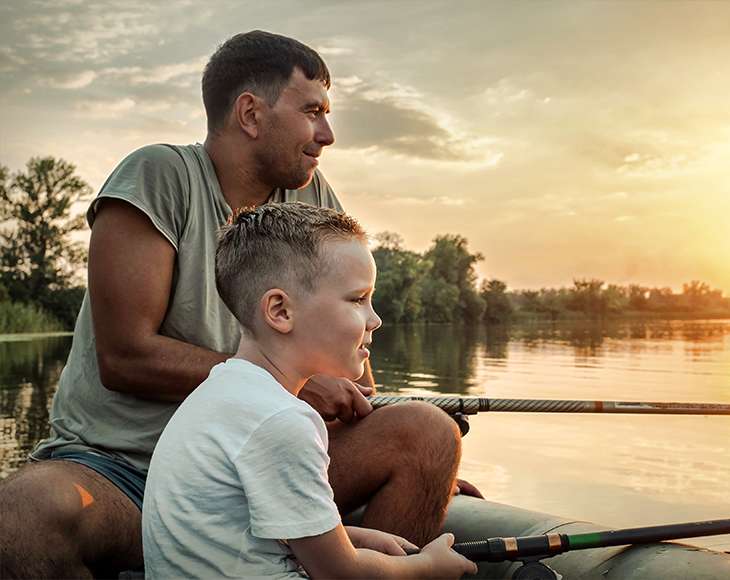 Impacting families for generations to come.

Find out today how Lanier Law Group can offer unique, affordable solutions and guidance to securing your family's future.
Adam graduated from law school in 1995 and came to work here in Gainesville as a prosecutor in State Court working on DUIs, family violence and traffic matters. After 18 months at State Court, he worked for a brief period with another private law firm in town as he tried to find his way to estate planning. In the fall of 1997, Adam began working at Stewart, Melvin, & Frost as an associate. He worked closely with Woody Stewart who was the premiere estate planning attorney in Northeast Georgia and over the next five years we worked with over 125 wealthy families implementing a variety of plans to reduce the very high estate tax. Even though Adam was working for a fantastic mentor, whom he loved, he felt a large disconnect between what he dreamed of during law school versus the reality of practicing law at a firm.
One of the problems working as an associate at a large firm is how production is measured by the billable hour. It caused problems for him because it was restricting his ability to serve and relate to clients. To his clients, the hourly rate was always looming and so they kept conversations short or they never asked to have them even when they wanted them.
The inefficient grind of the billable hour and dissatisfaction of not serving his clients as well as they deserved, drove Adam to begin his search in the corporate world for a job where he could leverage his law degree. From 2002 to 2015 he worked in the corporate sector in a variety of positions, but that still wasn't aligned with what he had envisioned being able to do as an attorney. In 2015, Adam found himself wanting to shift paths again, so he went back to what he knew and had been taught so well, estate planning. But, not knowing any other way, Adam went back to the billable hour model. Which brought back all of the old problems presented before. It's hard to track every hour of your day and is not a satisfying way to practice law.
This is the classic day of a billable hour attorney:
8AM, you arrive at the office and begin working on a new file for Mr. Jones your secretary has ready for you.
8:15AM, you've gathered your bearings and know where you're going. The hourly model technically says we are supposed to be billing Mr. Jones for those 15 minutes even though you're just wrapping your head around it.
Then Mrs. Smith calls, you speak for 5 minutes, 8:20AM, she asks a simple question but you need to pull her file to answer it appropriately.
8:30AM, you've pulled the file and call her back to answer the question, but you spend a little extra time on the phone talking about the Georgia game. Even though you're technically supposed to, it wouldn't be fair to bill Mrs. Smith for answering her simple question and talking about football.
You try to get back into Mr. Jones's case and you have to regather your bearings. Now Mr. Jones is getting charged twice for the same thing. And then your secretary needs something and you don't have any time to appropriately bill.
Now you have to stay an hour later to makeup for that time you didn't capture and it's cutting into family time. All because the business model says you need X number of hours billed in order to generate the revenue that you need for your business.
So, we're working to create a firm that will practice in a different way. Here's how we are different:
1. Our Flat Fee Model.
All of our Planning Sessions are built into your plan. Together, we will agree to the flat fee appropriate for you in advance of any work so you won't have any surprises about what something is going to cost you. We want to make sure you're totally comfortable and knowing that if you call us and talk to anybody on the team, you won't receive a separate unexpected bill.
2. Our Team.
We have a whole team of people here to support and take care of our clients both during their life and then after their death. Our goal is to educate clients so they know exactly how their estate plan is working for them. We want to work with their family. Our team is important because we want you to be able to get answers to the questions that you need in a timely manner. You'll have access to Liz, our Client Services Director, and Vicki, our paralegal with amazing knowledge and years of experience.
3. Our Relationship.
We don't merely create a plan for you once and never look at it again. Yes, we do prepare estate planning documents for you, but the documents are really just one portion of our relationship. We want to build relationships that focus on helping you make the best legal decisions for your family, both now and throughout the future. Most people typically see an attorney to get a will when they have their first child and think they have checked the box for getting the important documents in place. Often, they don't revise their will again for 15-20 years and become empty nesters. Then, in another 15-20 years, as they start to embrace their mortality, they go see an attorney one more time. We don't want that to be the case for you. That's why we look at every plan every three years.
So really, the signing of your plan is only the beginning of a long-term relationship with our firm. We think that's what makes us different. All of it begins with a Life and Legacy Planning Session. It's a free 2-hour meeting for us to learn about who you are and how we can best serve you. You can sign up for one by visiting the contact page on our website. If you have more questions about our process before signing up for a planning session, we encourage you to schedule an introductory call with us.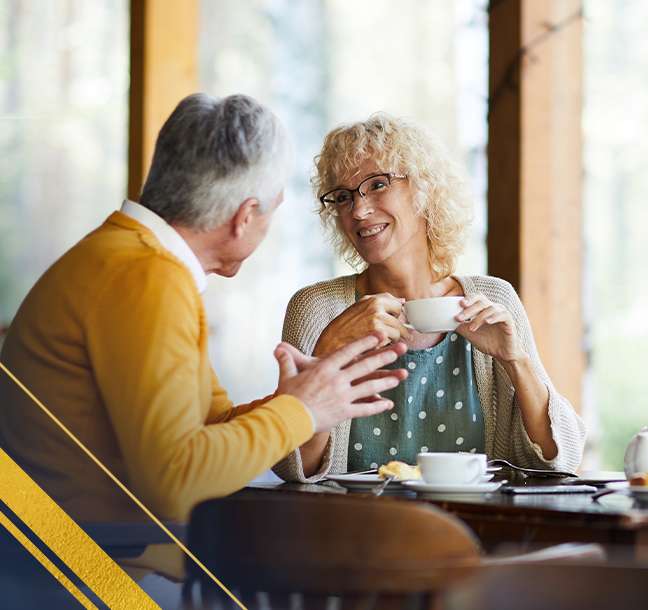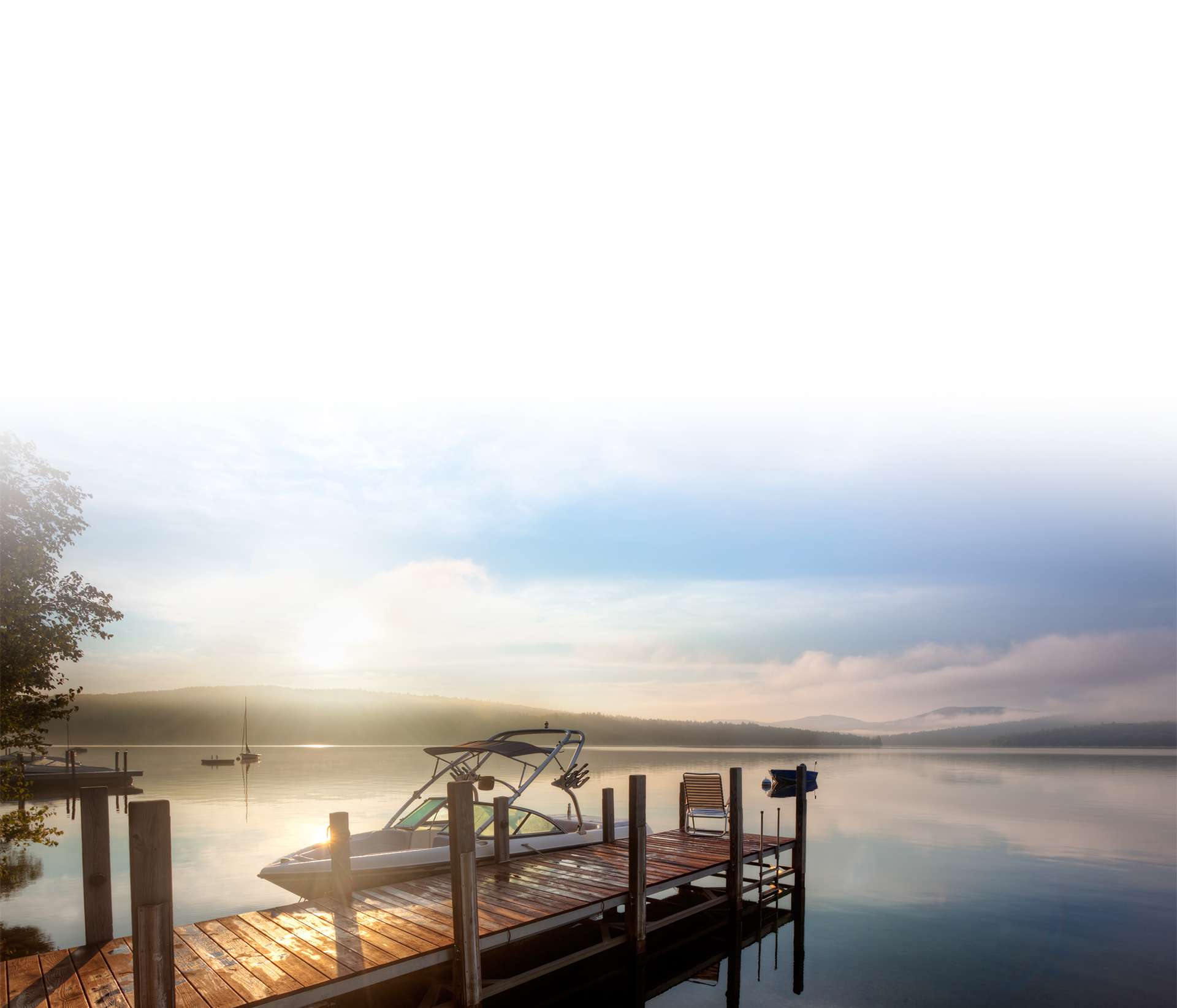 Plan & Protect Your Legacy